Vehicle Exchange Program in Tustin, CA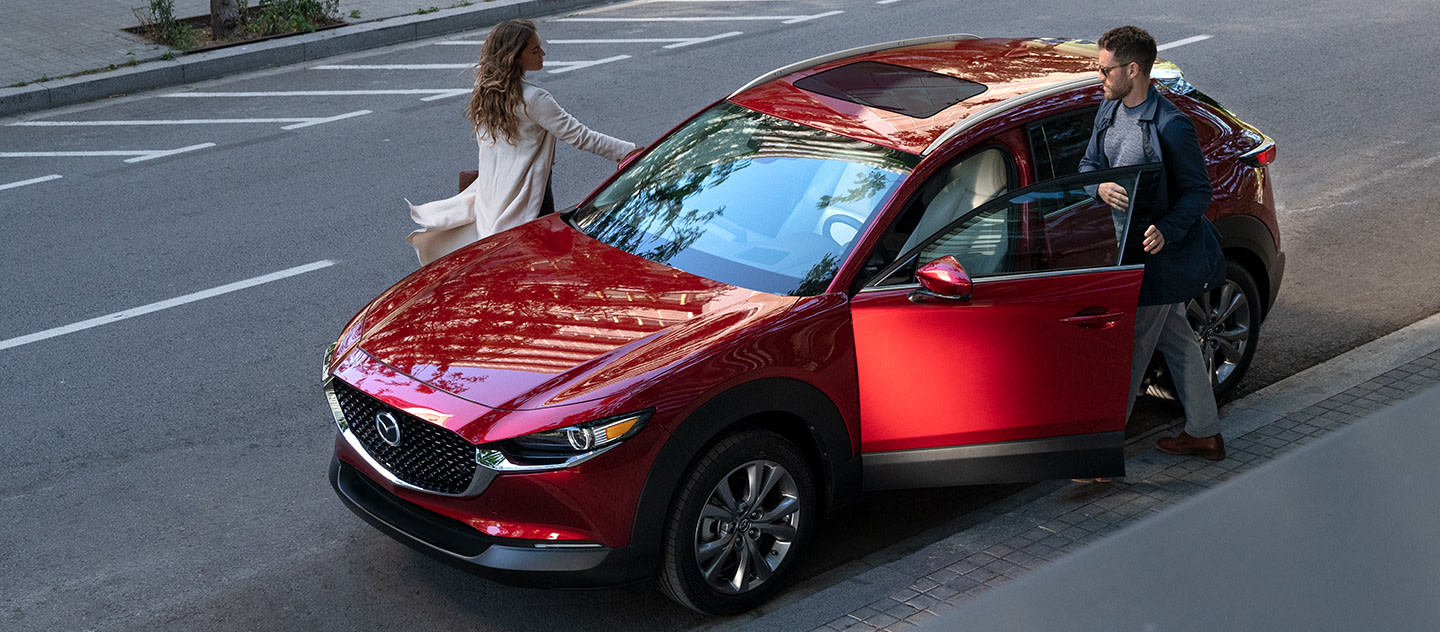 As we are considered an Essential Service, we are open to serve you either remotely or by appointment only. We have posted hours and more safety information on our website. With customers in need of solutions to their automotive needs, we've taken steps to insure this is a safe place for you, your family and our employees.
Tustin MAZDA Vehicle Exchange Program Advantages:
Drive home a new vehicle
Above-market value for your vehicle
Keep a similar or lower payment
New manufacturer's warranty
Pre-Owned Mazda CPO Extended Warranty
OC Tustin Mazda Free Scheduled Maintenance (2)
Better financing terms
Award-winning team serving you
Loyalty incentives if there is a Mazda owner in your home
Convenient, quick, and transparent process!
If you're looking for a new way to get behind the wheel of a brand-new car without the usual hassle that's usually associated with this process, then you'll definitely want to hear more about Tustin Mazda's Vehicle Exchange Program. Put simply, this allows you to trade in your old ride for something fresh off the assembly line, all while maintaining or lowering your monthly rate. Contact us today to hear additional details!
Advantages & Benefits
First, we'd like to fill you in on some of the enviable benefits that this program has to offer. First, we can come to you or make an appointment to take delivery of your new Mazda vehicle without spending more than what you're currently paying for a model that's likely already a few years old. Moreover, you'll gain a new warranty and be able to take advantage of our dealership's complimentary maintenance, meaning that keeping your ride in exceptional condition will be easier than ever before. Finally, we're confident you'll appreciate having the latest technology and safety features right at your fingertips for a more enjoyable and secure drive. For a full list of advantages, reach out to our award-winning team.
How to Enroll
If this sounds too good to be true, allow us to explain how it all works. With the demand for high-quality pre-owned cars and SUVs constantly on the rise, we're always looking to add to our used vehicle inventory. For this reason, we're willing to provide above-market value for your ride! You can get started right here on our website by using the Value Your Trade form to get a preliminary offer, after which time a member of our staff will be in touch to confirm the details. Just mention that you're interested in participating in the Vehicle Exchange Program, so we can start researching suitable options and running the numbers. Then, you simply need to swing by the dealership to go for a few test drives, hand over your old car, and head home in your new Mazda!
Our Selection
Before wrapping things up, we'd like to tell you about the vehicles at your disposal on our sales lot. If you're on the hunt for a thrilling car, both the Mazda3 Sedan and the Mazda6 offer stellar performance capabilities to match their unforgettable aesthetics. On the other hand, if your daily activities necessitate extra space and power, then it's hard to go wrong with the Mazda CX-5 or Mazda CX-9. If versatility is a must, the all-new Mazda CX-30 is armed to please, while the latest Mazda MX-5 Miata is ready to excite the driving enthusiast inside you. Stop by for a test drive today!
Tustin Mazda is looking forward to diving into further detail about our Vehicle Exchange Program in Tustin, CA, so come and meet with us as soon as you have the time. Please visit our website for our Showroom To Go and modified hours.
Sales Hours
714-361-2142
| | |
| --- | --- |
| Monday | 11:00 am - 7:00 pm |
| Tuesday | 11:00 am - 7:00 pm |
| Wednesday | 11:00 am - 7:00 pm |
| Thursday | 11:00 am - 7:00 pm |
| Friday | 11:00 am - 7:00 pm |
| Saturday | 10:00 am - 7:00 pm |
| Sunday | Closed |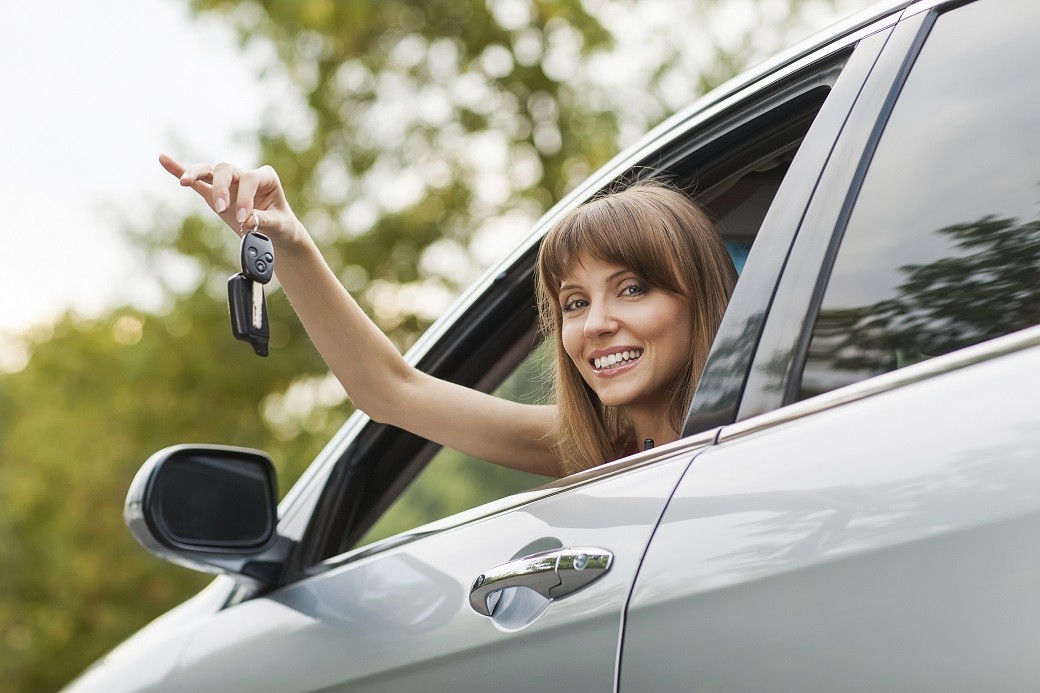 Testimonials
A passionate and knowledgeable sales people is the key to...
CARS
4-4-2020
Great!
CARS
4-2-2020
YELP
4-2-2020
YELP
4-1-2020
Love this dealership! Kevin took great care of me! He's...
CARS
3-31-2020
Exceptional service
CARS
3-24-2020
I am so happy with my new car, the service was excellent,...
CARS
3-22-2020
YELP
3-20-2020
YELP
3-12-2020
Javier was straight forward and answered every question...
CARS
3-12-2020
Thank you Omar!
CARS
3-12-2020
YELP
3-11-2020
A VERY EASY AND STRESS FREE EXPERIENCE!
CARS
3-11-2020
Chance made my car buying experience simple and amazing!!!
CARS
3-10-2020
Larry and Tustin Mazda made my car buying/leasing...
CARS
3-10-2020
YELP
3-9-2020
Chance was great to work with. He took the time to listen...
CARS
3-9-2020
Javier was extremely helpful and informative! He made the...
CARS
3-8-2020
New 2020 Mazda 3 HB
CARS
3-7-2020
Friendly, courteous and professional
CARS
3-7-2020
This was an amazing car buying experience. Larry was...
CARS
3-7-2020
Dreaded the idea of even thinking about the process of...
CARS
3-5-2020
Excellent Customer Service - Omar is the Best!
CARS
3-5-2020
Jim's customer service is beyond exceptional!
CARS
3-5-2020
GOOGLE
3-5-2020
YELP
3-5-2020
YELP
3-5-2020
YELP
3-4-2020
Omar's Customer Service is Exceptional! Easiest Buy Ever.
CARS
3-4-2020
Tracey and I had a first class experience. From the...
CARS
3-4-2020
Larry was very helpful and I'm glad to have him as my...
CARS
3-1-2020
YELP
3-1-2020
Thanks for all your help! Because of my unusual financing...
CARS
3-1-2020
Rossi Is Wonderful - Best Car Buying Experience
CARS
2-29-2020
Rossi was super helpful and professional with a...
CARS
2-29-2020
Rossi made the car lease experience smooth and easy,...
CARS
2-29-2020
This was by far one of the best car buying experiences...
CARS
2-28-2020
Great Experience
CARS
2-27-2020
YELP
2-27-2020
Kevin and everyone else at oc Mazda went well above and...
CARS
2-27-2020
After getting some offers on my wife's 2012 Honda Civic...
CARS
2-26-2020
Jim is a pro -- did not try to sell me, just answered my...
CARS
2-24-2020
I LOVE OC MAZDA!! Kevin and the whole team provide the...
CARS
2-22-2020
Larry was great and the service was great I'm very happy...
CARS
2-22-2020
This was a very good car purchasing experience. Always I...
CARS
2-21-2020
I had a great experience from when I first went to look...
CARS
2-21-2020
CX-5 Prestige purchase/Jim Feinstein
CARS
2-20-2020
Read More